The
FanWing
is an airplane design that uses an interesting type of wing.
It reminds me of a beach toy I had when I was a kid: a light plastic kite, shape like an airplane whose wings rotated around a metal axis.
The wings of the FanWing are composed of slats arranged as a cylinder that rotates on a horizontal axis. By rotating, the cylinders generate lift at lower speed than conventional wings.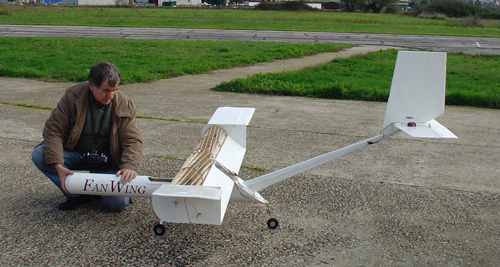 Next